The Mayan Bee Sanctuary Reviving the Royal XUNÁN KAB and Local Traditions
Cozumel's resident sustainable tourism expert, Bel Woodhouse, introduces us to the Mayan Bee Sanctuary, its conservation efforts and how it is renewing interest in the ancient Mayan ways by celebrating the Melipona Bee and its exquisite jungle honey. Enjoy this lovely story of a small tourism enterprise that is making a big difference and the author's stunning visual tour.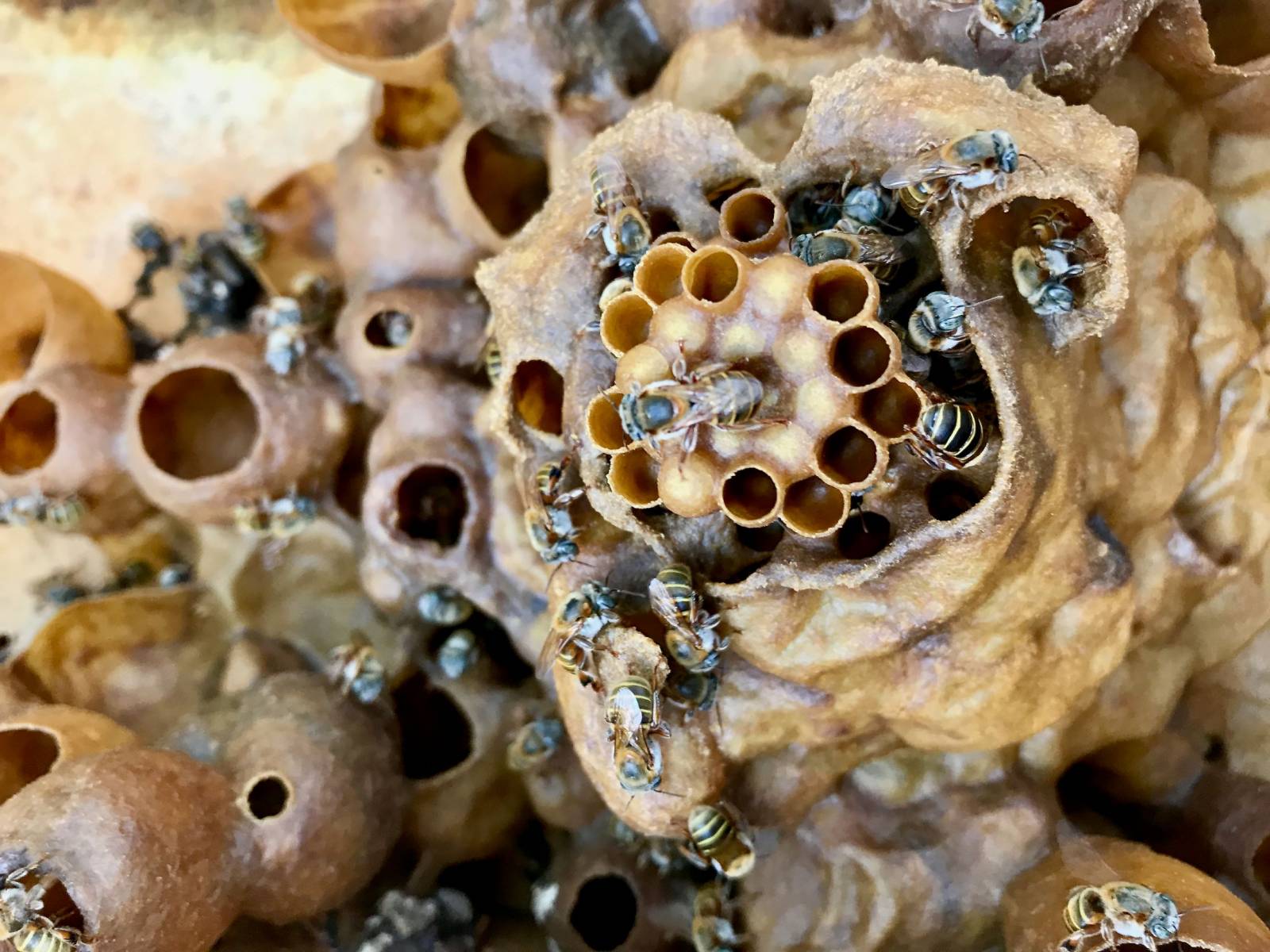 Potent jungle honey said to have three times the medicinal benefits of commercial honey is the result of a resurgence in ancient Mayan beekeeping practices. An exotic blend of orchids and flowering trees give it a unique flavour which can only be described as tasting like the jungle itself.
The Mayan Bee Sanctuary is newly opened on Cozumel - Mexico's largest island just off the Yucatan Peninsula in the Riviera Maya region - and is thriving. These tiny 0.27 of an inch (7mm) stingless bees had dwindled from huge apiaries of 1,000 to 2,000 hives during the height of the Mayan empire, down to almost being lost.
Until now.
With a renewed interest in the old ways, today's Mayan descendants are reviving this little bee. The Melipona. Or, in the Mayan language, XUNÁN KAB, the royal bee so important in Mayan culture.
That is why, before entering the white stone path leading into the jungle sanctuary a purification ritual is performed.
This is for the bee's protection and to wash away any negativity or ill-will someone may have against bees. Also, it is to ask the Mayan gods' permission to enter and obtain blessings. Because, to the Maya, they are sacred. As they have been since pre-Colombian and pre-Hispanic times.
The Mayan religion is nature-based so three gods are paid tribute:
First, Ah Muzen Kab (pronounced ahhh moozun cab) the Mayan god of bees and honey.
Second, Yum K'aax (pronounced yoom cash) who is the local Yucatan Mayan people's god of the jungle and guardian of its animals.
Lastly to Xunán Kab (shoonan cab) the Melipona bee. She is thought of as royal.
Once the incense infused ceremony is complete, a short easy walk took us through the jungle to the hives. Along the way, our guide Jeremy pointed out medicinal trees and herbs and told of how they are used along with honey to treat all manner of illness, infection or wounds.
Arriving at an open freshwater cenote, the bees year-round freshwater source, we observe there are both natural log hives and manmade hives about the size of a shoebox.
In this peaceful jungle surrounding you are educated not only about the bees but the culture, deep-seated respect and admiration these Mayan descendants have for them.
It is said that this little bee fueled their armies. Jeremy says that "one cup of drinking chocolate (cacao and honey) held enough energy for a soldier to run all day". So, now we know why the Maya were regarded as one of the most intelligent of ancient civilizations - they were fueled by honey and chocolate!
The effort going into education of tourists, along with conservation and preservation of this tiny stingless bee has touched my heart. Considering most people don't even know it exists my time spent in this oasis was well worth the $8.00 entry fee. And, not only is this sanctuary having a positive impact reviving a lost part of Mayan culture, but it is also forming a sustainable income for local families.
To discover more about their programs and tours follow the links in The Mayan Bee Sanctuary Directory Profile.
Looking to add some other responsible tourism experiences to your travel plans for this part of Mexico? There are some wonderful ideas for escaping the crowds to eco-friendly destinations in Beyond the Mayan Riviera – 4 Beautiful Yucatan Biosphere Reserves.