New Brunswick is one of our favourite travel destinations for 2019, and it seems both The Times newspaper and Afar Magazine agree! Both media companies list the Canadian Maritime province as one of the hottest travel destinations for 2019. See Afar's Where to Go in 2019 guide and The Sunday Times Travel Team's Best Holiday Destinations for 2019.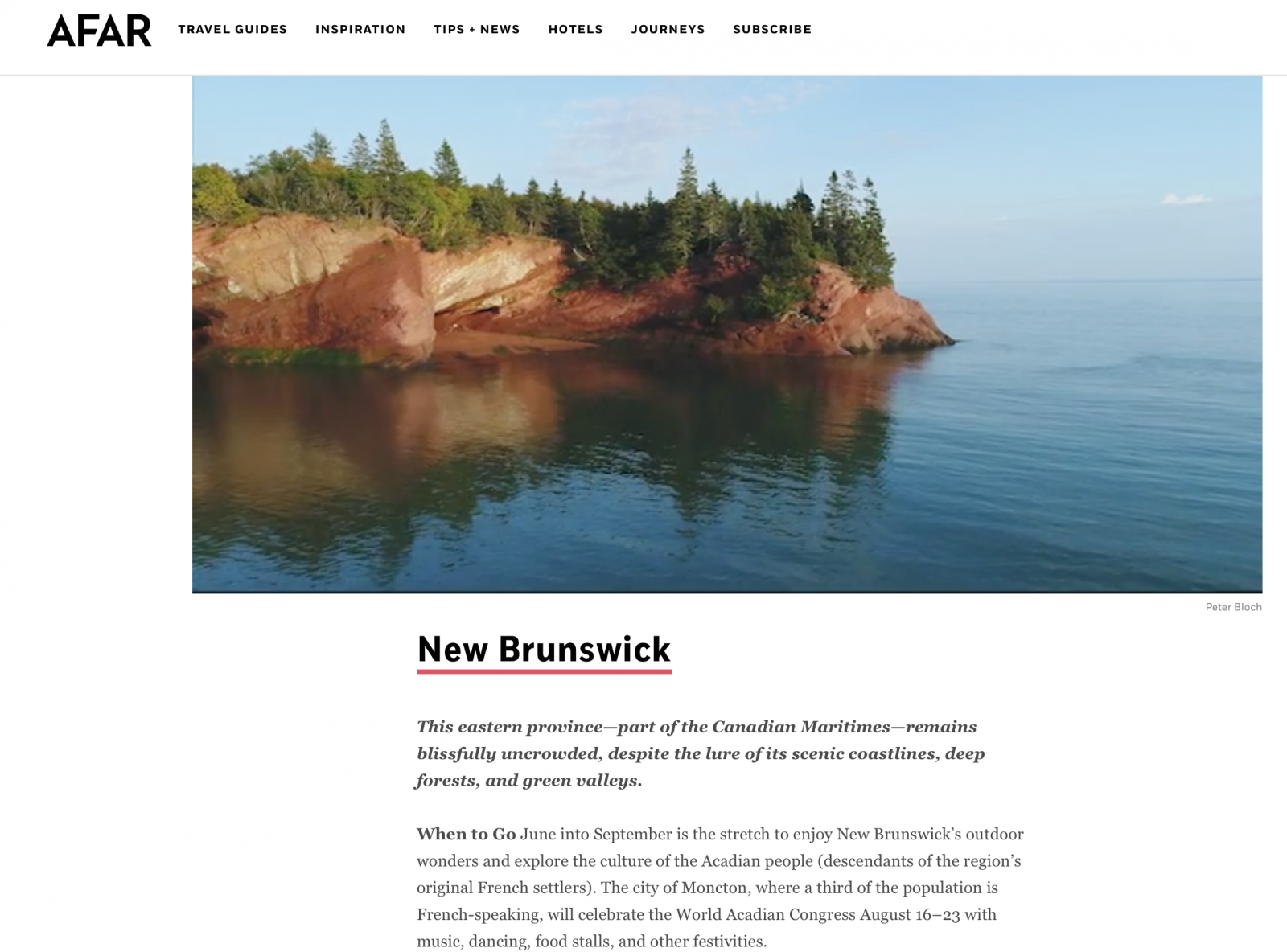 We've been in love with this previously hidden corner of Canada for a long time, which means you can already explore all the best responsible, local and sustainable travel options in our two 5-day itineraries. One route takes you from Moncton to The Bay of Fundy with our second tour offering the best of The Acadian Coast. We even have all of your accommodation and activities covered in our directory of recommended responsible travel businesses!
So be inspired by its surge in popularity this year, and get there before the crowds. Let us know if you have any questions or would like any further responsible travel advice.