Experience South Africa's Vibrant Cultural Heritage
There aren't many countries in the world than can boast the same vibrant melting pot of cultures as South Africa can. The 35 indigenous languages, 10 of which are official languages of the country, reflect its history of multiculturalism. As responsible travellers, it's important to come to grips with South Africa's complex cultural history as well as enjoying all the magnificent natural beauty the country has to offer. To fly into the country and only stay on golf courses and in safari parks would be doing a great disservice to the wonderful learning experiences this diverse country has to offer.
Sail away to Robben Island
One of the most visited tourist attractions in South Africa, a trip to Robben Island, is on many people's bucket lists due to its most famous inmate - Nelson Mandela lived there for 18 of his 27 imprisoned years. Now decommissioned, the tours of the facilities are led by previous inmates of this former prison, many of whom have returned to live on the island as their livelihood. The boat trip is one of the real draws of this trip, providing incredible views of Table Mountain looming over Cape Town. Make sure you book in advance.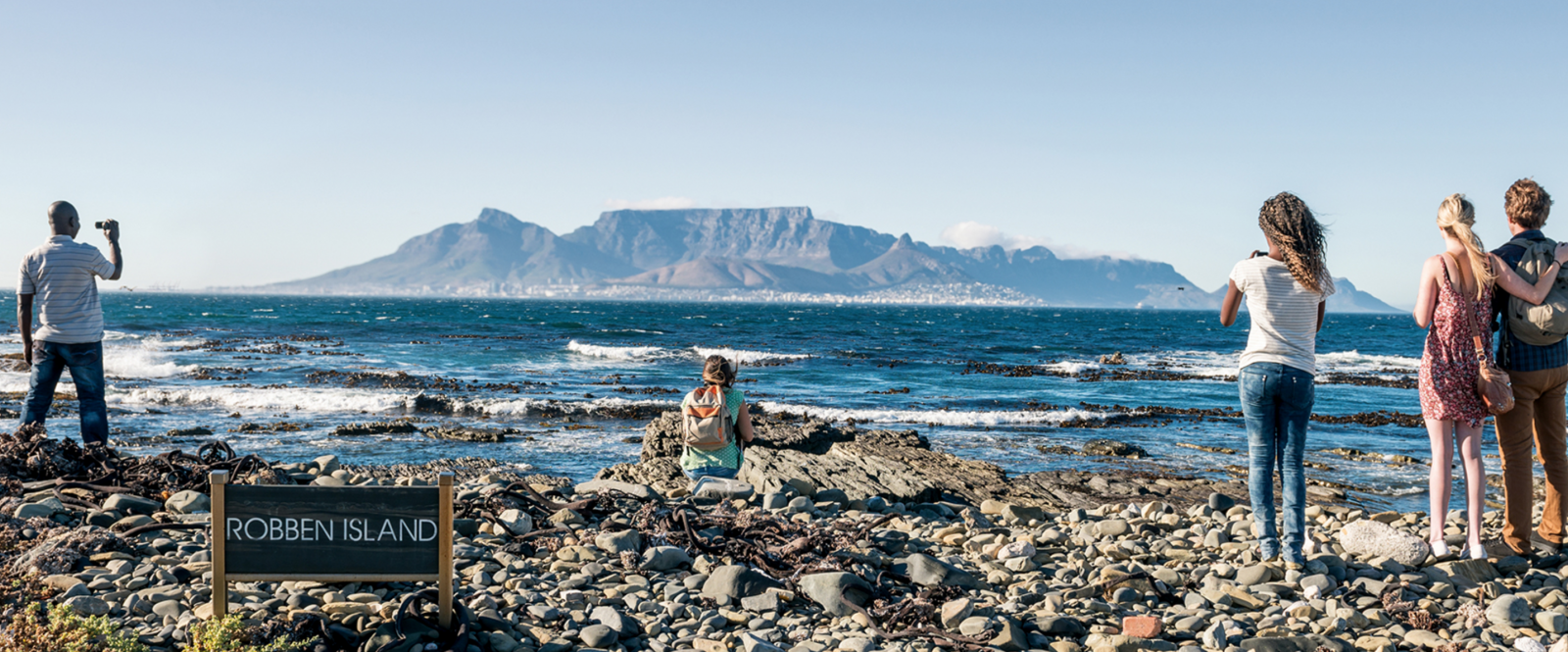 Plan a township tour
Planning a visit to a township is not only a colourful cultural experience but a respectful recognition of the country's diversity. A township is an informal settlement, underdeveloped and usually racially segregated by socio-economic status. A visit here will help you begin to understand the realities of life for many South Africans, whilst supporting local businesses and tourism efforts that are helping people make a sustainable living. As a responsible and ethical traveller, make sure you go with a local guide or tour operator who will offer you an authentic experience and ensure tourism dollars are directed into the communities that need them. We recommend iMzu Tours, owned and operated by a Khayelitsha township resident. It is vital that you only visit a township with a guide who knows the area - it is too dangerous to be even driving through unaccompanied.
Taste a traditional Braai
We've already shared our 9 unmissable food and drinks to try when you visit South Africa, but top of this list has to be a braai. Braai is more than just a type of food, it's a culture, the tradition of which bridges all of South Africa's racial and ethnic groups. In its simplest sense, a braai is a barbeque cooked over a wood fire that has been burning for a few hours. This is the perfect opportunity to sample some of the country's varied game meats, from ostrich (similar to a really tasty, lean fillet steak), kudu, impala and springbok. For the more conservative, you'll usually find a boerewors (a South African coiled farmer's sausage) on most braais.
Learn about the history of apartheid
If you do nothing else whilst in in Cape Town, make sure you visit the District Six Museum. You might be familiar with the phrase 'apartheid' - even if you only know it was something to do with Nelson Mandela. The museum has sensitively memoralised the nation's period of apartheid struggle, the repercussions of which are still prominment within the economic and social disparity between races today. The museum is located on the site where 60,000 of its former inhabitants were forcibly removed during the 1970s by the apartheid regime. If you're not planning a trip to Cape town, the Apartheid Museum in Johannesburg is also very well renowned.
Discover ancient cave drawings
A trip to the remote wilderness in the Cederberg mountain range can leave you feeling like walking on an alien planet. Buried deep within the bright orange rock formations, you can follow a trail to view the rock art from the Khoisan bushmen people, the oldest recorded civilization in Southern Africa estimated to be between 800 and 8000 years old. There are approximately 2500 sites throughout the Cederberg range where you can experience these drawings, but we recommend the Sevilla Rock Art trail just outside of Clanwilliam. Here, you can view 10 sites on a 4km trail through the arid desert wilderness, by obtaining a permit from Travellers Rest Stop where the route begins.