Do Wolves Really Howl at a Full Moon?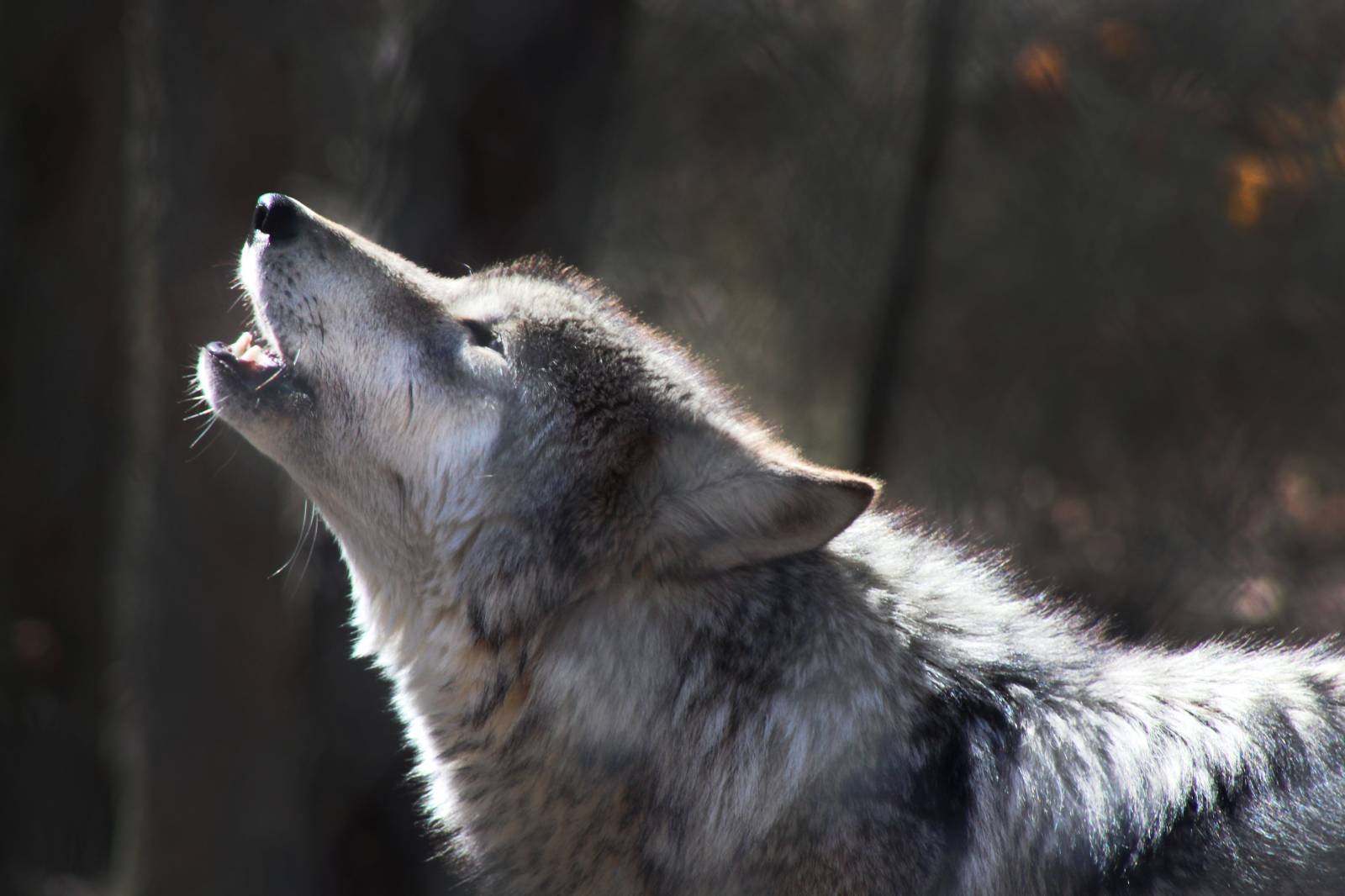 In our previous article, How to Responsibly Encounter Wildlife in the Canadian Rockies we mentioned two wonderful places near Banff and Yoho National Parks, where you can walk with wolves in their natural habitat. We really love the work that both the Northern Lights Wolf Centre and Yamnuska Wolfdog Sanctuary are undertaking to promote wolf conservation and their public education initiatives. As well as providing exceptional care and protection of the animals within the natural environment of their sanctuaries they also offer unique opportunities for visitors to respectfully engage with and learn about these beautiful wild creatures. We thought you should know a bit more about each of them that you wouldn't know unless you searched for their profiles and followed the links to their websites. Also, we have some thoughts on how we could come together to support their incredible programs...
1. Northern Lights Wolf Centre
The Northern Lights Wolf Centre, close to Golden, British Columbia, on the border of Yoho National Park, is a great place to learn about wolves in the wild. Do wolves really howl at the full moon? Join one of their very reasonably priced tours and learn all about the lives of the wolves and their importance to the environment. If you love photography and wish to interact with and explore the rocky mountain landscape with the wolves, consider making a reservation for a Blackwolf Photography Walk. These are intimate photo sessions (maximum 6 participants) where you join the pack as they lead you through their natural habitat. Needless to say, there are special conditions and restrictions to ensure the wellbeing and best experience for both humans and wolves. This once in a lifetime experience is considerably more expensive than the basic tour, but well worth the approximately $140 investment. Reservations and a deposit are necessary. Maybe you will bond with the wolves and wish to support this organization's incredible work with the purchase of a Pack Membership or a Wolf Adoption.
2. Yamnuska Wolfdog Sanctuary
Yamnuska Wolfdog Sanctuary is a non-profit organization located near Cochrane, Alberta, that provides a home for wolfdogs and promotes wild wolf protection. You can drop by Thursday through Monday for a Sanctuary Walk $25 or a Tour $35 that will give a good opportunity to photograph one of the packs from a viewing platform. A more interactive tour and a chance to get close to these inquisitive and beautiful animals can be arranged upon request. Be sure to read their rules, especially the dress code, before you go - it is understandable but we were still surprised to learn that clothing made with animal products are a no-no; so don't wear a down, leather or even fake fur-trimmed jacket. All proceeds from the tours go to support the Sanctuary. You can further contribute to the continued success of their operations and education programs by purchasing an annual membership and/or one of their sponsorship packages.
Re-CreationWORLD is planning to adopt a Northern Lights Wolf and Sponsor one of Yamnuska's Wolfdogs. We would be thrilled if you would help us support these awesome not-for-profit organizations by indicating your commitment to being a responsible traveller and joining our community. Wolves understand the wisdom of the pack and the power that comes with belonging to a community. Together we are better... so from now until the end of October 2019, whenever 200 new people signup on our website for the benefits of being part of the Re-CreationWORLD Community we will adopt another Northern Light's Wolf (up to 6 total) and increase our sponsorship level of Yamnuska's Wolfdogs (to reach Wolf Pack Level). So, please join, share with and encourage all your friends and watch for our progress report and adoptions program details in our monthly online magazine, which comes with your membership. Follow our story on Instagram and Facebook too!
Thank you for helping to create a better more vibrant wild WORLD.