In our last post, Introduction to Ecuador, 10-Day Itinerary we provided our suggestions for your initial exploration of Ecuador. Now the decisions and plans become more difficult! Therefore, we are offering several itinerary variations that will provide you with a chance to sample life in the Northern Andean Highlands, high in the Cloud Forest, at Termas de Papallacta adjacent to the Cayambe Coca Natural Reserve and within the upper reaches of the Amazon Rainforest.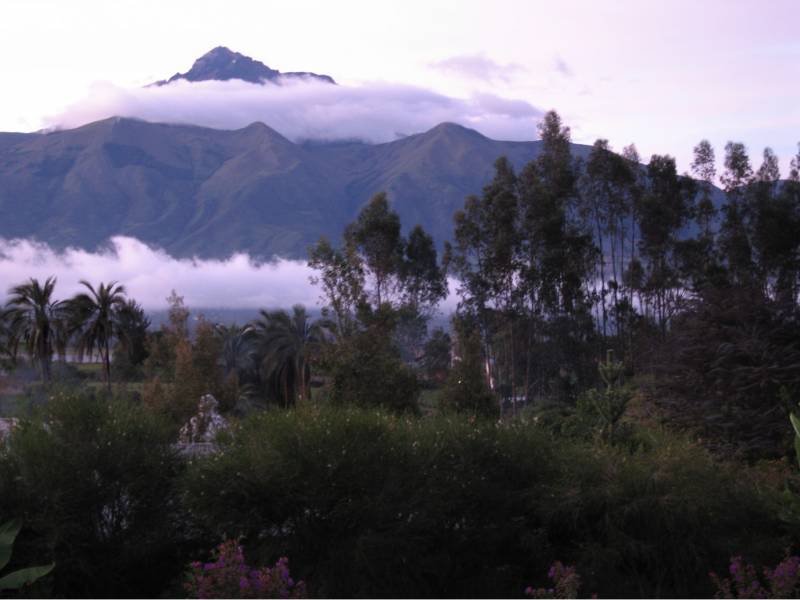 The Northern Sierra is a land of volcanoes, waterfalls and picturesque lakes surrounded by patchwork hills. There are rose-farms to visit, Haciendas with organic gardens, magical meals and cozy fireplaces in the rooms and opportunities for horseback riding, hiking, biking, yoga, visits with Shamans and spa treatments based on local healing traditions. Oh, and this is the location of South America's most famous Indigenous Market at Otavalo, as well as, the offerings of the expert wood carvers of San Antonio de Ibarra and the leather workers of Cotacachi. A visit to this area would not be complete without a stop in Cayambe, to sample its buttery biscuits called "bizcochos" with hot chocolate and to take a "here I am at the middle of the world" selfie at the Quitsato Project's sundial on the equator.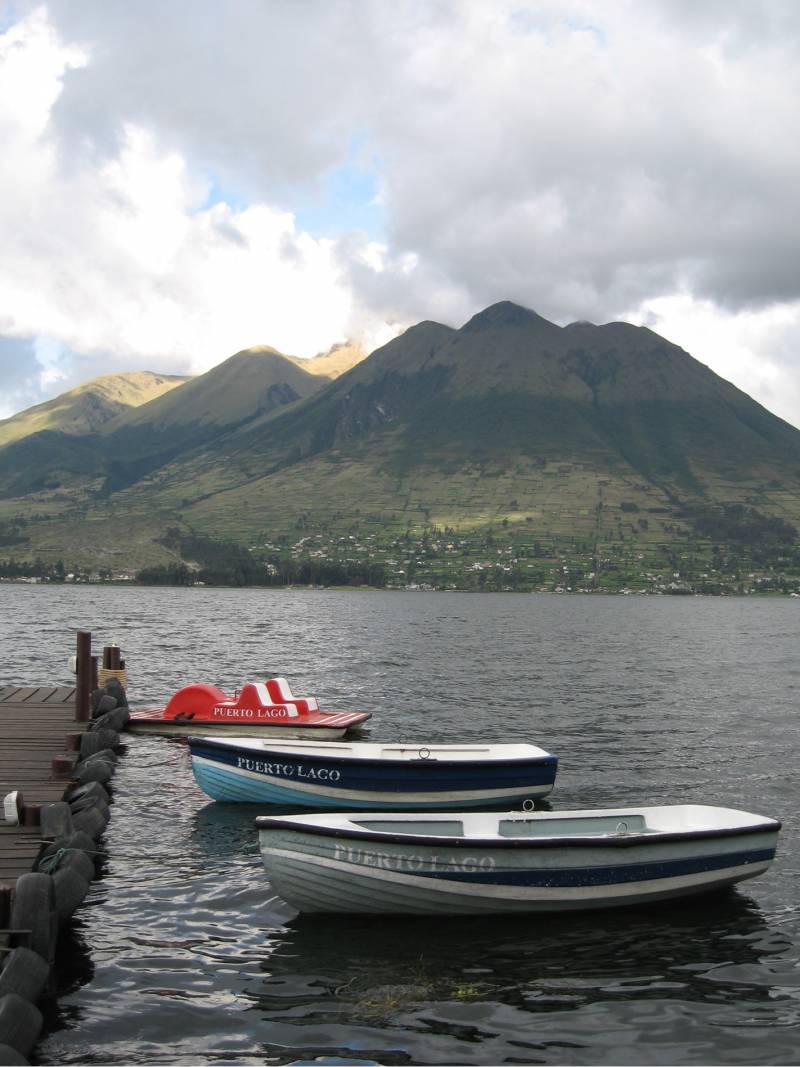 Most travel to the High Cloud Forest to experience its wild beauty - 500 species of birds, butterflies, nature hikes and swimming under waterfalls, tubing on the rivers, canopy tours, thousands of orchids and the magical sounds of the evening, including frog concerts. This is also a great location to watch cocoa beans being processed into chocolate and indulge in the result. The village of Mindo, one of the main destinations for the Cloud Forest experience has become crowded with ecologically-unaware day trippers so plan to journey further away from civilization and stay with one of the eco-lodges in the region offering a complete experience including transfers from Quito and a stop, along the route, at the restored archaeological site at Tulipe.
Papallacta is famous for its natural hot springs and unique natural environment at an altitude of over 3000 m (9850 ft). Termas de Papallacta owns a protected area of approximately 200 ha (500 acres) called Canyon Ranch, which is located at the entrance to Cayambe Coca National Reserve. This area is home to a rare endemic species - Polylepis or paper tree. There are numerous hiking trails to explore and comfortable lodging with rooms located around exclusive use thermal pools, all which has been awarded the "Smart Voyager" certification for sustainable development. We think this makes for a very special experience.
There are numerous wonderful lodges offering exceptional eco tourism and cultural appreciation encounters deep within the Ecuadorian Amazon Rainforest. Unfortunately, most require long drives, air travel, and extensive river travel, requiring time not available to the traveler with only 15 days to explore Ecuador. Luckily, we have discovered Itamandi Eco-Lodge, just a four-hour drive and a short canoe ride away from Quito. You will drive right by Papallacta on your way down to the Amazon, where you will find spectacular wildlife viewing by boat or hiking and visit an Amazonian Kichwa Community.
Suggested Itineraries:
Day 1-10 Quito - Galapagos - Quito
3 Day 2 Night Otavalo, 1 Night 1 Day Termas de Papallacta
Day 11 Travel to a Hacienda in Otavalo via Cayambe
Day 12 Tour markets, artisans, lakes, waterfalls
Day 13 Horseback riding or rose-farm visit, travel to Papallacta, night at Termas
Day 14 Hike, soak in volcanic pools, spa treatments, transfer to Quito hotel or airport for late night flight
Otavalo, 3 Day 2 Night Cloud Forest
Day 11 Day trip from Quito to Otavalo
Day 12 Travel to Eco-Lodge via Tulipe, Lodge activities
Day 13 Cloud Forest Activities
Day 14 Return to Quito hotel or airport
Termas de Papallacta, 4 Day 3 Night Amazon Adventure
Day 11 Travel to Eco-Lodge via Termas
Day 12 Cultural Encounter
Day 13 Amazon Wildlife
Day 14 Return to Quito hotel or airport
Day 15 Travel to next destination
As per the previous blog, you can find further recommendations, details and links to environmentally and socially responsible accommodations and experience organizers and providers, not specifically mentioned here, through the Re-CreationWORLD Portal.