We know that you, a responsible traveller, wish to fully experience a location, take time to meet the people and not spend every day on the move worrying if you are going to make your next commitment.
As this is your first trip to Ecuador, we recommend that you spend the majority of your time in the Galapagos. There is no other place on earth like this - you can see penguins and flamingos all in one day and the animals have no instinctive fear of man - primarily due to its isolation. This Marine Reserve, Biosphere Reserve and UNESCO World Natural Heritage Site straddles the equator some 1000 Km (600 miles) off the coast of mainland Ecuador so your excursion here is likely to truly be a once in a lifetime trip. The Galapagos is an archipelago including 10, or so, accessible main islands that you may wish to visit. All offer different encounters with nature, so plan to spend enough time to explore everything this unique gem has to offer. This will necessitate travelling by boat, either on day trips from land-based accommodations or by taking a cruise. We recommend that you choose a cruise for all or part of your time and that you select a small boat - less than 32 passengers - as visitor groups can be no more than 16 persons per Galapagos Naturalist Guide and more than two groups is a serious stress to the creatures and the environment. A big cruise ship is a very irresponsible way to travel in this fragile environment!
Search through the Re-CreationWORLD Portal to discover the carefully curated selection of locally owned, low impact, sustainable experience providers. Add your favourites to the list or click through to their website for greater detail and booking. Please book directly via their website - you will get the best deal possible and your investment will flow directly into their business and community. If you would like assistance planning and coordinating your trip you will find links to excellent local tour operators and tourism consultants as well.
International flights generally arrive late at night into Quito, the primary gateway to Ecuador, while flights to the Galapagos depart early in the morning. DO NOT BOOK A FLIGHT TO THE GALAPAGOS THE DAY immediately AFTER YOUR ARRIVAL IN ECUADOR! Begin your trip by spending a relaxing, inspirational day in Quito.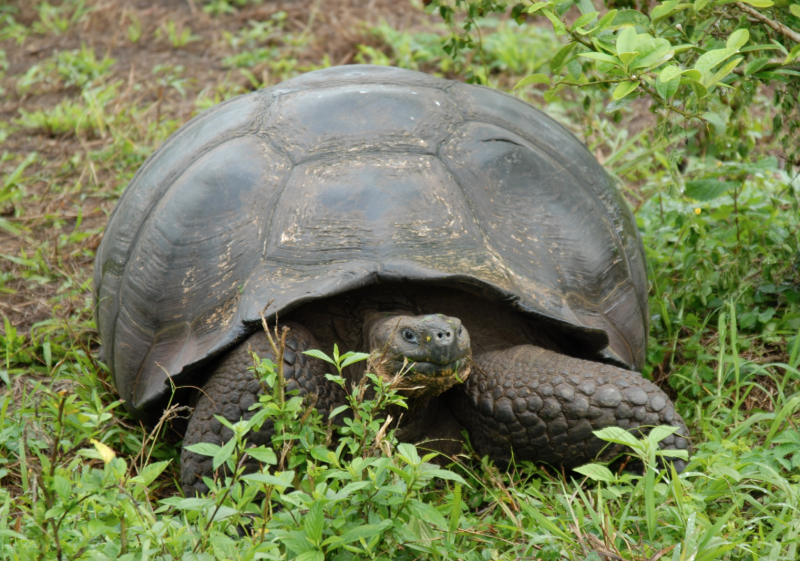 Galapagos full itinerary trips that cover the East, West and Central islands are usually eight days in length, so you can see that including the day of your arrival that you will need a minimum of 11 days to fully enjoy the basic itinerary......
Quito - Galapagos
Day 1 Fly to Quito, transfer to your hotel in Old Town, La Floresta or La Carolina.
Day 2 Quito City Tour & culinary exploration - leave the shopping for your return unless you plan to leave a bag at your hotel.
Day 3 Flight from Quito to the Galapagos
Day 3-7 Cruising, exploring unique island environments, snorkelling, and enjoying your connection with the ocean and its inhabitants.
Day 7-10 Continue cruise or transfer to land-based accommodation to fully experience life amongst the creatures of this magic environment.
Day 10 Flight Galapagos - Quito, last minute shopping, traditional dinner and celebration with new friends from the trip. Hotel in Quito or travel to Airport for late night departure.
Day 11 Travel home or next destination.