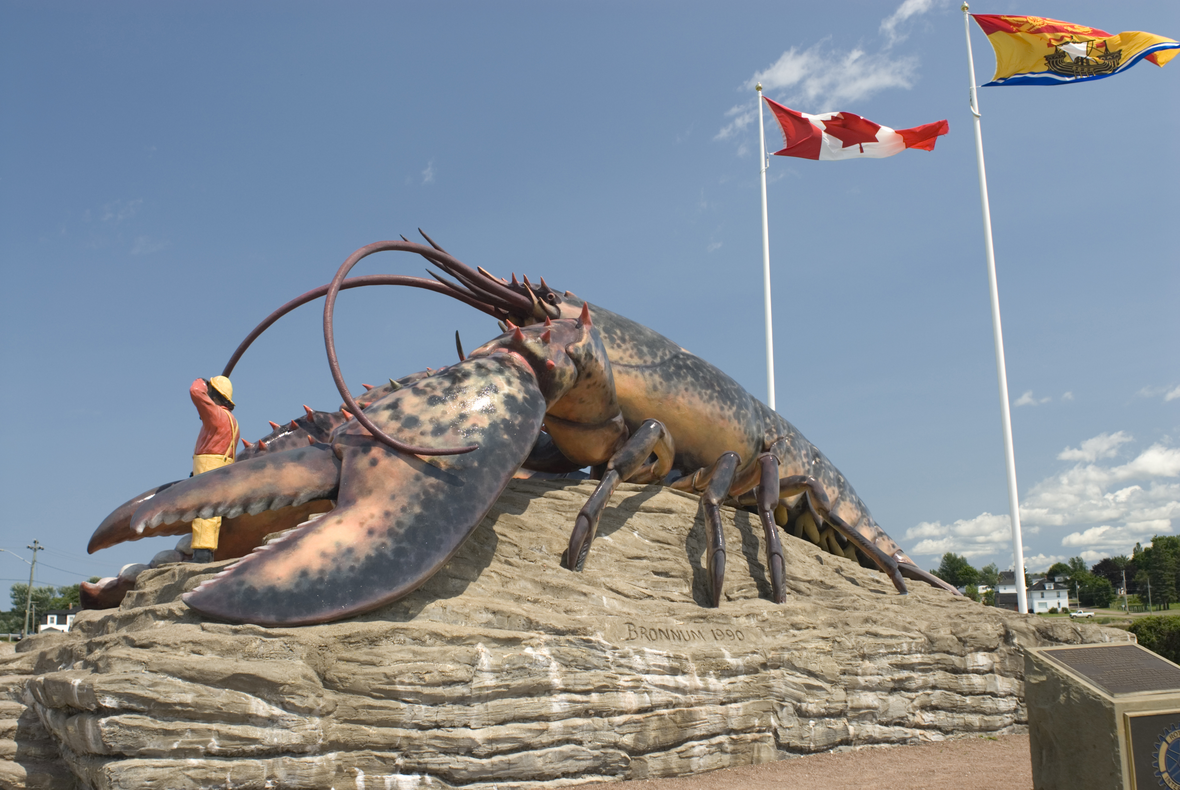 SHEDIAC, NB
Lobster did you say? Shediac, NB, the Lobster Capital of the world, is just a short 20-minute drive from Moncton. With some of the warmest beaches north of the Carolinas, it's easy to see why this is such a popular tourist destination. Time literally slows down in this little town and it's the perfect time to relax and take in the sun - oh! - and have some lobster.
Things to Do and See as you travel along the coastal drive to the Acadian Peninsula
Belliveau Orchard, Petitcodiac River, Memramcook
You can visit Belliveau Orchard any time of year but the best time is during harvest season in the fall when you can experience picking apples, tractor and wagon rides, corn mazes, cider and wine sampling, orchard tours and more. Check out their market and cafe and pick up some snacks for your road trip or a delicious apple-caramel pie for Thanksgiving.
Aboiteau Beach, Cap Pele
Aboiteau Beach in Cap Pele, just 26km from Shediac, has the honourable distinction this year of receiving the very first Blue Flag designation for saltwater beaches in Canada. Grab a bucket of fried or steamed clams and head to the beach.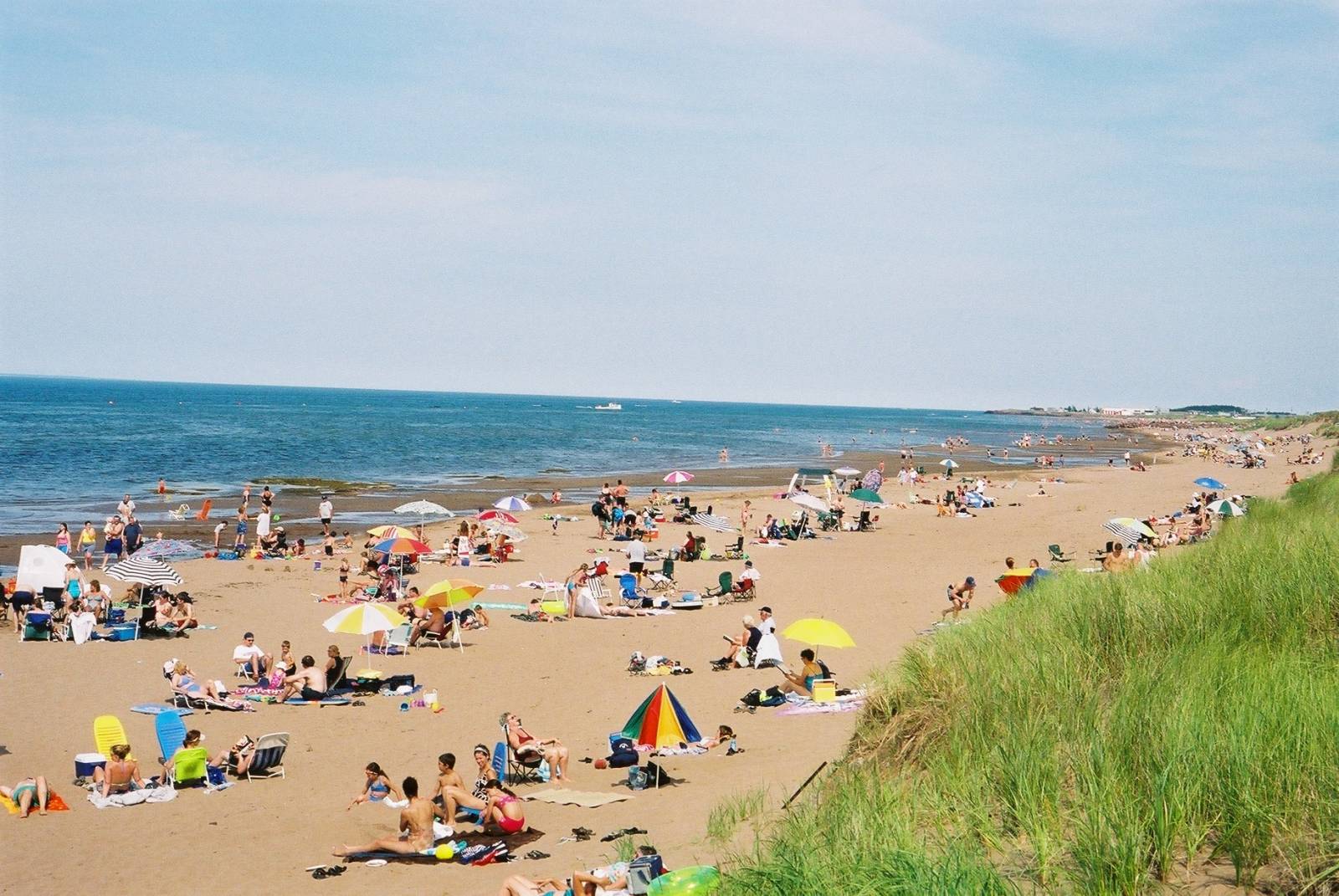 Pays de la Sagouine
Heading along the Eastern shore, there are some points of interest along the way. In Bouctouche, you will find the Pays de la Sagouine, a theatrical village, celebrating Acadian culture, founded by Antonine Maillet. You can book tickets for events or simply take a walk along the boardwalk. This is a great place to visit any time of year. Check online to view schedules and book tickets.
Irving Eco-Centre
The Irving Eco-Centre was created as a means to help protect the Bouctouche sand dunes from erosion and to protect the species and ecosystems that live on the 12 km of sand dunes. Take a nature walk either along the 800 meters of boardwalk or along the endless stretch of sandy beach.


Kouchibouguac National Park
Kouchibouguac National Park offers a wide range of activities for all ages and all seasons. Paddle a canoe through protected ocean waters to a lively grey seal colony. Immerse in centuries-old Mi'kmaq culture inside an interpretive Wigwam. Cycle along 60 kilometres of trails, ranging from easy to adventurous. Or relax with a picnic on Kelly Beach. Rent your outdoor adventure equipment at Ryan's Rental Centre.
Enjoy the park any time of year. Fall hikes and winter camping are enjoyed by outdoor enthusiasts. Kouchibouguac National Park is also a great place to cross-country ski or snow-shoe.
Fishing on the Mighty Miramichi
If fly-fishing is at the top of your list of things to do while touring the Maritime provinces, then this is the place to do it! The Miramichi River is famous for its salmon fishing but you can also fish trout and bass and take in some ice-fishing from January to March. Book a guide and enjoy a day on this beautiful vast river known as the Mighty Miramichi.
The Acadian Peninsula is located at the northeastern tip of New Brunswick.
Acadians were among the first French settlers in the region and you will find the Acadian flag flying with pride in all the Maritime Provinces. The bright yellow star, the Stella Maris, represents Mary, the patron saint of mariners and the flag carries the colours of France, the motherland.
To experience authentic cuisine and way of life of the Acadian people, head north along the eastern coast through the Acadian Peninsula, to Historic Acadian Village in Caraquet, NB. You can even indulge in a cooking class. If you find yourself in this region on August 15th, this is the national holiday celebrated by Acadians far and wide. Take in a true cultural experience by witnessing a "Tintamar". It's a tradition of marching through the community making noise with improvised instruments like pots and pans to demonstrate vitality and solidarity.
Acadian culture is strong in all the Maritime provinces. Visit our Nova-Scotia blog to read more about the Acadian culture in the province where Acadians first settled.
MISCOU ISLAND
At the farthest northeastern point of New Brunswick lies Miscou Island. The colourful bogs, the lighthouse and the 360-degree views of the Gulf of Saint Lawrence make this destination worth the drive.
Grab a seafood platter at LaTerrasse a Steve/Steve's Terrace and enjoy!
There are so many incredible and unique things to do and places to visit in New Brunswick. Wherever you go, make sure you stop often and enjoy the small town charm and hospitality along the way. That's what the Maritimes is all about!
If you have suggestions or if you've enjoyed visiting some of the places we've featured on our blog, we would love to hear from you.
Happy travels!