Profile Feature: Tours + Experiences, Banff, Alberta, Canada
Contemplative Hiking, Snowshoeing, Walking, EcoYoga and Forest Bathing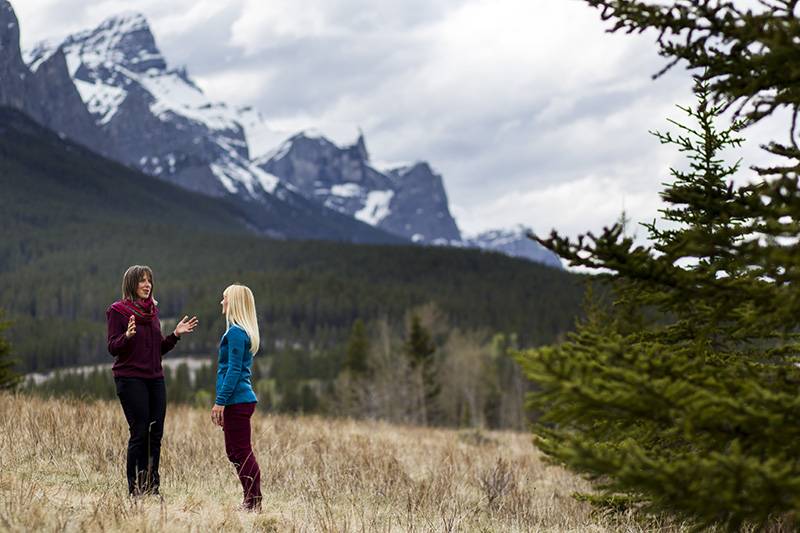 A Forest Fix - everyone needs one! That wonderous time when you find yourself within the tranquillity of nature and the stillness of your soul. That sacred balance point of clarity when you see your perfect life path and the gifts the world is asking you to share. The majestic mountains and forests of Banff National Park are calling, and Forest Fix can help you explore them whilst pursuing your own personal journey of self discovery and transformation.
Forest Fix is based in Canmore, Alberta - a friendly Canadian mountain town filled with nature enthusiasts and located at the entrance to Banff National Park. This outdoor experience provider is the inspiration of certified Mountain Guide, Naturalist, Hatha Yoga Instructor and Nature and Forest Therapy Trainer, Ronna Schneberger. Since she began guiding informational hikes in the Rockies some 20 years ago her business has greatly evolved and expanded. Re-CreationWORLD first introduced her in our September Magazine, in conjunction with our article ' Medicine for the Soul How to Bathe in the Forest', under her name brand of 'Walk with Ronna'. The fresh new Forest Fix brand more fully recognizes the healing capacity of nature and the variety of her programs and ways of connecting with and using its rejuvenating energy. Her mission as Forest Fix is: "To heal the relationship between people and the natural world and to help people bring their medicine to the world". To more fully understand her mission and gain an appreciation for how " Those who are nature wise have an edge in today's world" spend a few peaceful minutes reflecting upon her enlightening TEDxCanmore talk.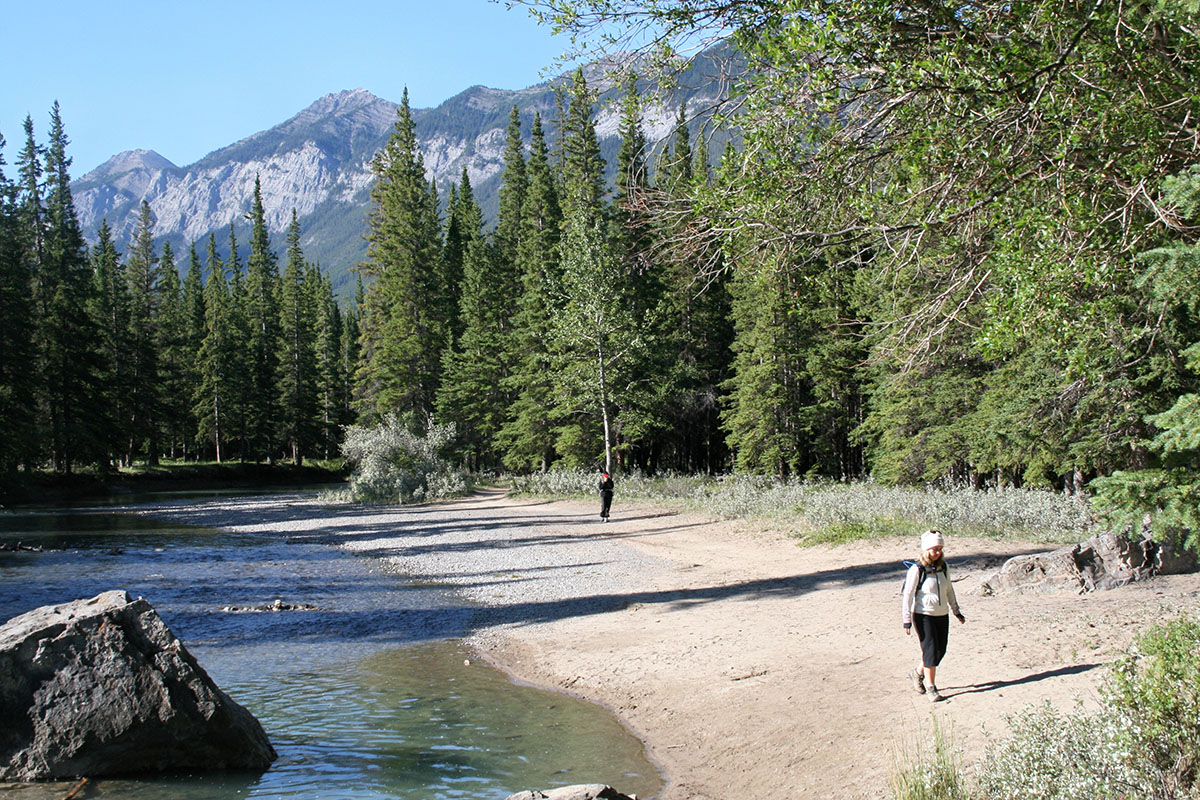 All of Forest Fix's programs focus on mindfully connecting with self and nature. Immersion in nature and connection is achieved through guided hikes, snowshoeing excursions, walking meditation, EcoYoga sessions (what's that you ask - link to the TEDx mentioned above), Shinrin Yoku (forest bathing), unique outdoor personal coaching sessions, leadership development programs and a variety of bespoke retreats. Naturally, all are offered in full appreciation of the stunning Canadian Rocky Mountain environments surrounding Banff.
Whether you are a solo traveller who would simply like a hiking companion on one of the more secluded trails in the Banff area or a group searching for a weekend retreat, Ronna would be delighted to arrange for your special kind of Forest Fix. She is also a great resource for arranging escapes, adventures, wellness weekends and accommodations, in the Banff vicinity, for those who wish to connect with nature and themselves far away from the crazy crowds of the popular Banff National Park tourist attractions. You can learn more about Forest Fix's programs and connect with her via the links in the Forest Fix Profile.